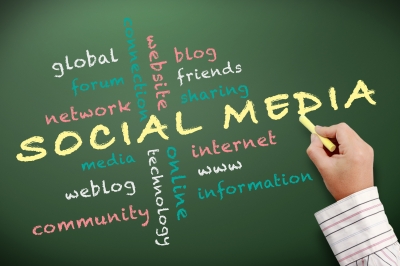 Does your business fear social media?  Do you consider it regularly when putting together upcoming marketing campaigns?  Do you seek out your customers and find out what they are thinking?  If not, I hope you have lots of demand and no competition. No social media, no business in the near future. But if your business has joined the Social Media conversation, was it for more than a brief flirtation?
As a CEO, you might say "My business is fine. I'm busy and I don't have time to play with this." This is a prevailing view among many business owners. OK, I'll say it: among many business owners who are of an older generation. But consider this: your competitors are doing it. And your clients are doing it. And you need to be where they are. Ignorance is definitely not bliss here. Many companies feel that if they are not diving into social media, then they are being left out of something. That is true but there is also the danger of unfocused and mismanaged social campaigns that either go unnoticed or worse, do more harm than good.
Consumers crave engagement and attention. As evidenced by the large followings of celebrities, consumers enjoy feeling closer to what they enjoy. This can be the same for many interactions they possess with brands and businesses. Rather than fearing it, take the opportunity to embrace it. Social Media should not only be used as a way to post articles about your company, but rather to listen to your customers and communicate with them. Find out where they are, what they like and offer them special engagements, coupons, access and create a close-knit community.
Forbes reported that in a recent study, done by "Manta" earlier this year, nearly 50% of businesses surveyed had increased their time on social media channels with 55% actively using them for lead generation and customer engagement. Despite this sincere and focused investment of resources, more than 60% of those reported no return on investment. As in any part of a business, planning the campaign and how to recognize the proper results is key. Otherwise, you may as well be tweeting to your office supplies. So first start with your goal, then develop your plan, and then figure out how you will measure success.