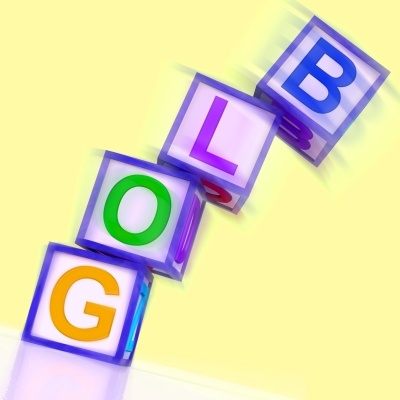 Why is your company not blogging?
When a company wants to share news about their business through social media (Facebook, Twitter, etc) the question becomes how and what exactly to share or post?  You need a link from somewhere.  It many cases, it is not easy for a business, especially a small business, to always update their corporate website to display recent news.  Additionally, that news might not always be printed online somewhere for the company to share a link from.  And simply writing a short statement on Facebook can limit how much you can say.  Twitter is even more stifling with its 140 character limit.  A corporate Blog can help solve this problem and be a compliment to your social media marketing strategy.
1 – Blogs are easier to set up and maintain.  Using a separate service like WordPress to host your Blog, you or your social media manager can post new articles as often as possible and not affect your corporate website.  The articles posted on the Blog can then be shared on your company's social media sites, including LinkedIn, Twitter, Google+, and Facebook. On those pages, your audience will see a title, brief description of the article and then be able to click on it to see the full article which exists on your Blog.  It is an effective way of engaging your audience and directing them to your website.  Blog posts on social media sites can be a helpful tool to increase your visibility, drive inbound links to your website, and help you to become more engaged with your social media audience.
2- Your Blog can help improve your company's Search Engine Optimization (SEO).  By writing Blogs with keyword-optimized content, your company's website may appear higher in search engine results when searched upon. It creates more opportunities for you to be found online.  The more frequently you Blog, the more assets and credibility you build with Google and other search engines.
3- Writing a Blog is not as scary as it sounds.  Keep your blog short, 400-600 words.  No need to write a novel; No one wants to read something too long.  Keep it simple and conversational.  A blog is not intended to be a College Thesis.  Use images in your blog to get attention and build in a good title.  The more you do it, the easier it gets.  When you get a bigger audience reading your blogs, you know you are doing it right.