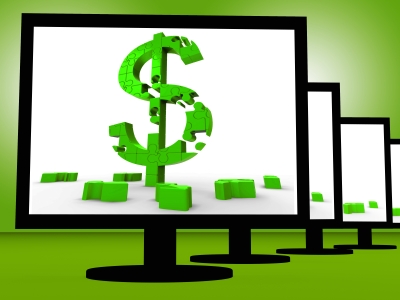 Is Advertising on Facebook and other social media sites worth it?
For a business to get on Facebook and Twitter is certainly a big first step, but then comes the challenge of targeting and reaching customers.  Some businesses have the advantage of a large enough following to begin with that they can simply start sending out the links to their FB and Twitter pages and start gaining traction.  But what about using the advertising tools on those social media giants?
People immediately ask how much will it cost.  Well, in a nutshell, ads on social media do not have one specific pricing.  Ads used to be based on impressions (how many people who went to a page happen to see your ad). Now, most places people go by actual clicks or likes.  The key is to try to get as low cost per click or impressions as you can.  Often it depends on the popularity of the subject.  The more traffic you have, the less the cost per user gained it will be. You won't know what the cost is until you try it because it is trial and error. For example, when you promote "A", it may only cost an average of 6 cents per like or click (which is amazing), it may cost 20 cents per like (also good), or it may cost 90 cents per like (too high).  It really depends on your goals and budget.
With Facebook you can promote your whole page and try to get people to like it so that what you post in the future will appear on their news feed, or you can promote specific posts.  Those can drive general traffic to your Facebook page or website and also can be used to get likes.  A decent number of likes or activity is between 5and 10% of your page followers.  You know you are hitting the mark when a post you make generates comments and shares in addition to people simply liking the post.  Facebook advertising can help with this for a decent price.  It does go back to what it is you are promoting and how specific you want to target.  You can promote to truck drivers in Australia if you so desire.  It can be that specific.
Twitter works similarly. You can do ads where people just see it or you can pay if they start to follow you.  It is a little more expensive than FB but more  effective than Linkedin, which is generally the more expensive route.  I have seen CPC (Cost per click) as high as even $3 and I needed to spend a minimum of $10 a day.  It might be effective but you will paying a lot.  LinkedIn works best when used as a business rolodex.
Google has two things (Adwords and Adsense).  Adwords is like Facebook and Twitter.  You are the advertiser.  With them you buy keywords and try to get your ad to appear when people search for things.   Adsense is the opposite of Adwords, whereas it is for the advertiser. You can place google ads on your site that target people based on their search habits.  Google adsense does not cost money.  It is where you have a chance to make money by putting ads on your site or blog.
Advertising is not the only way to get people to your pages, but it can be an additional tool alongside word of mouth, commenting, sharing, emails, and more.  It gets a bit challenging to figure out the processes and find out which one works best.  But if you expect to just put up a Facebook page and for people to mistakenly find it by the dozens, you might be waiting a long time.